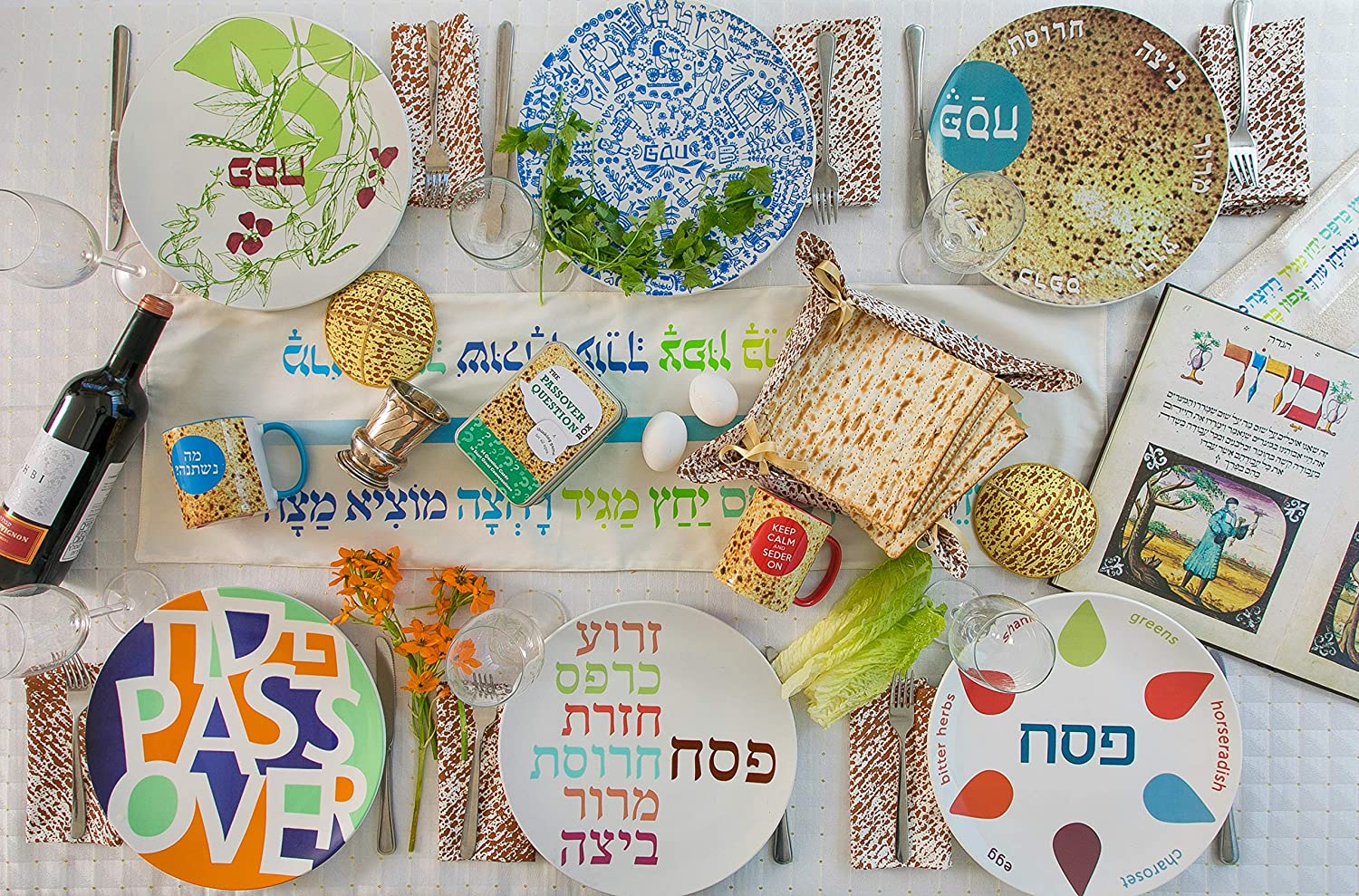 Here are some tips.
Plan ahead, think of possible scenarios, plan the Seder think who can and can't come. Where will the older folks be?
Really adorn the table, even if fewer people are coming, do be festive. Perhaps out of towners will not be coming, so be local, and decorate the table in style. As the suggestion is to keep a distance the table can still be longer and so there may be more room to beautify it
We are all feeling a bit more stressed than usual, so let's share the load of preparation and cooking. Invite some of the guests to help you prepare. We tend to feel better when we are social.
Prepare a little more before the Seder, and ensure you have some interesting stories to tell, whether religious or stories about Seder and traditions within the family. It keeps the interest up and feels reassuring
Stay in the hear and now enjoy the evening, without kvetching gloom and doom.
Do something different this year, whether with the menu or dress or table decorations. Make the evening significant and memorable.
On the other hand also stick to the old favorite comfort foods, continuity reassures us
While the Seder is a religious occasion and technology is not really encourage, if you would feel better doing face time to connect with family….
Make up and add an extra verse to the favorite Seder songs like who know one
Sing Next year in Jerusalem with particular Gusto - we look forward to seeing you!!
Recent Posts
I love giving gifts. I love making gifts. But most of all, I love giving the gifts I make.I have of …

5 Ways to Support Small BusinessesWondering how you can help as a consumer? Here are some ideas.Man …

There are many symbols and icons associated with Hannukah. For example, donuts, latkes, Hannukah ge …