10 Original Pesach Gift Ideas
Perhaps Passover will be all the more meaningful this year, being with family and friends, and continuing traditions, is a great way of weathering all storms. On practically all religious occasions we gather and eat, pray and drink. While food is a natural staple for gift giving, let's be more inventive.
Jerusalem designer Barbara Shaw is an innovative artist, who fuses ancient themes with the most modern and stylish. Here are her 10 Pesach Gift ideas.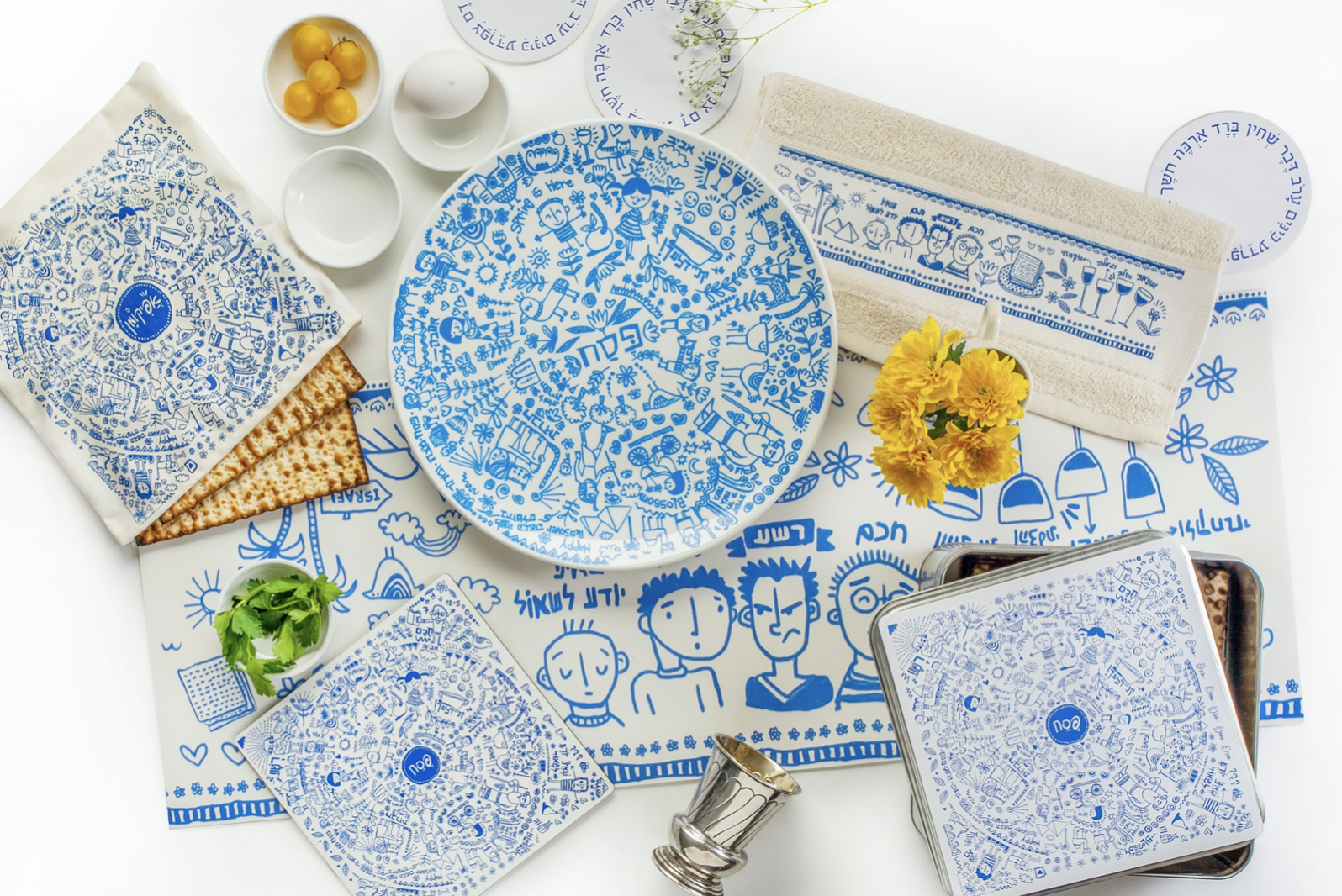 1.Pesach in a Box
includes a Matza storage box, guest towel and Trivet. $50.00 all with the same design by award winning artist Israeli Dov Abramsom who constantly explores the crossover between tradition and innovation. Shown are all the items in this design _ not all are included in the box
2.Botanically themed Gifts
As Passover is Spring time, Barbara Shaw has created a whole range celebrating Spring. A Seder plate $89.00 and matching Matza Cover and Afikoman holder $49 for the set as well as a runner $29.00. Designed by Tova Safra and Jen Klor, both artists were born and trained in New York, and have now been living in Israel for some time. Tova and Jen, have the talents to translate religious themes into American appeal and sensitivity.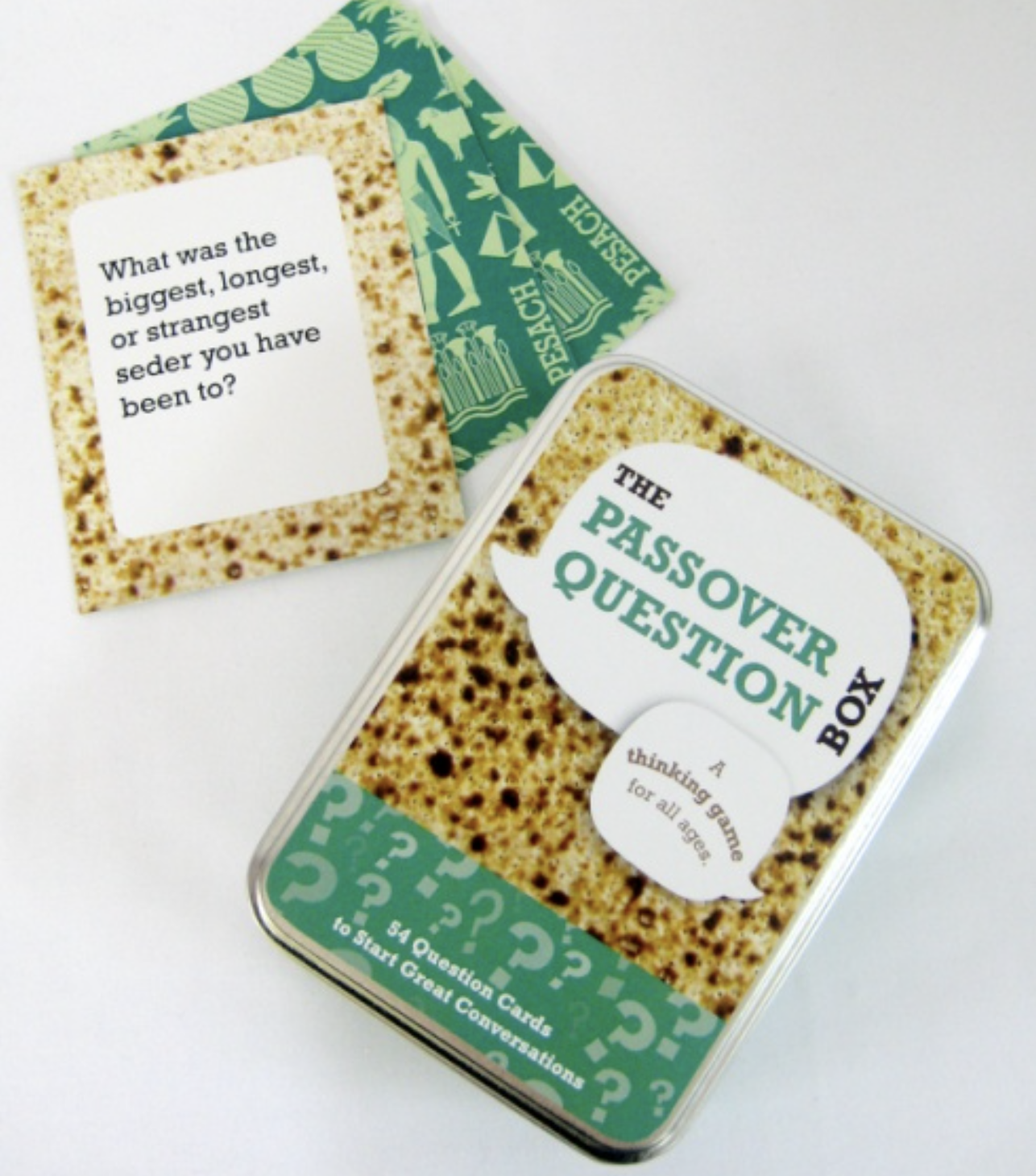 3.52 Passover Questions Game $29.00
Fun family game for the Seder table. The game includes 52 questions around the Theme of Pesach. Questions like who makes the best Matzah balls? What do you remember of Seders at your parents of grandparents. The objective is to keep and arouse the interest of the children around the table. Comes in fun box a great gift idea for children and the family alike.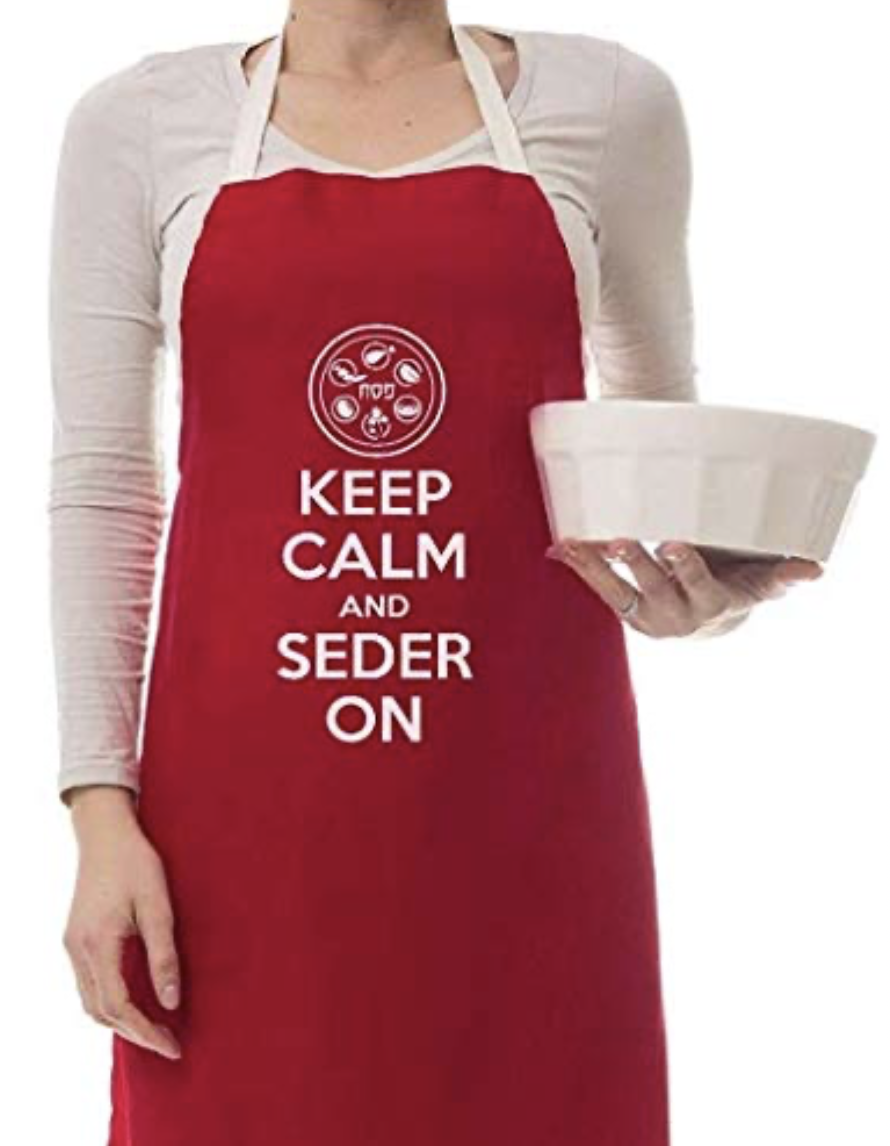 4.Keep Calm and Seder on Apron Passover Apron $29.00
New apron for 2020 Fun, "Don't tell me to keep calm and Seder on apron". Sure to get a giggle and good reaction from your host or other guests.This Passover apron will do the trick, have you looking smart and bring a smile at the same time. Generously cut apron, fits all sizes.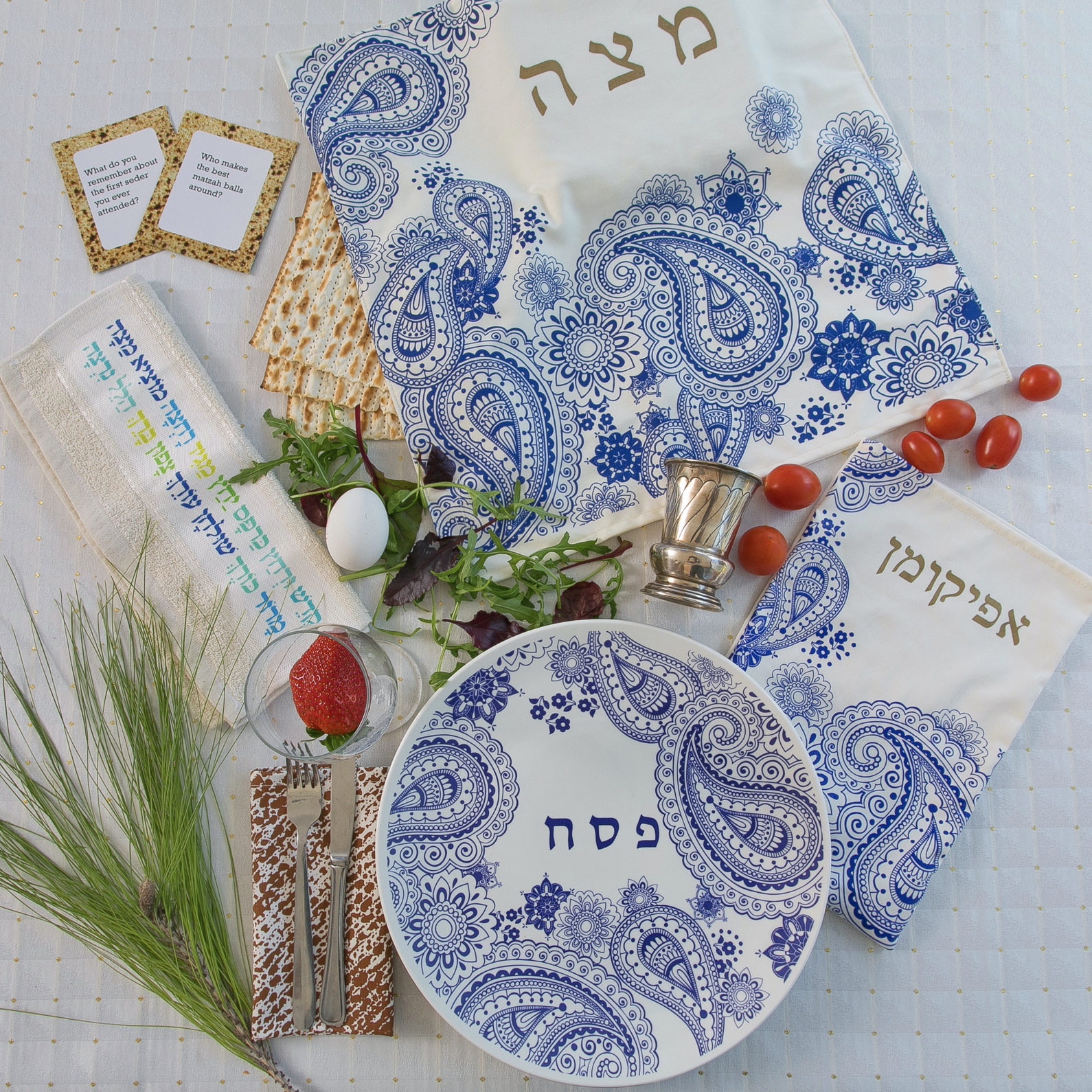 5.Paisley Matza Cover and Afikoman Set $49.00 for the set.
There is also a matching Seder plate all are inspired by Henna decorations popular among Persian Jews. The Matza cover and Afikoman are cut and sewn in our own workshop. Hand screen printed in royal blue with silver or gold lettering.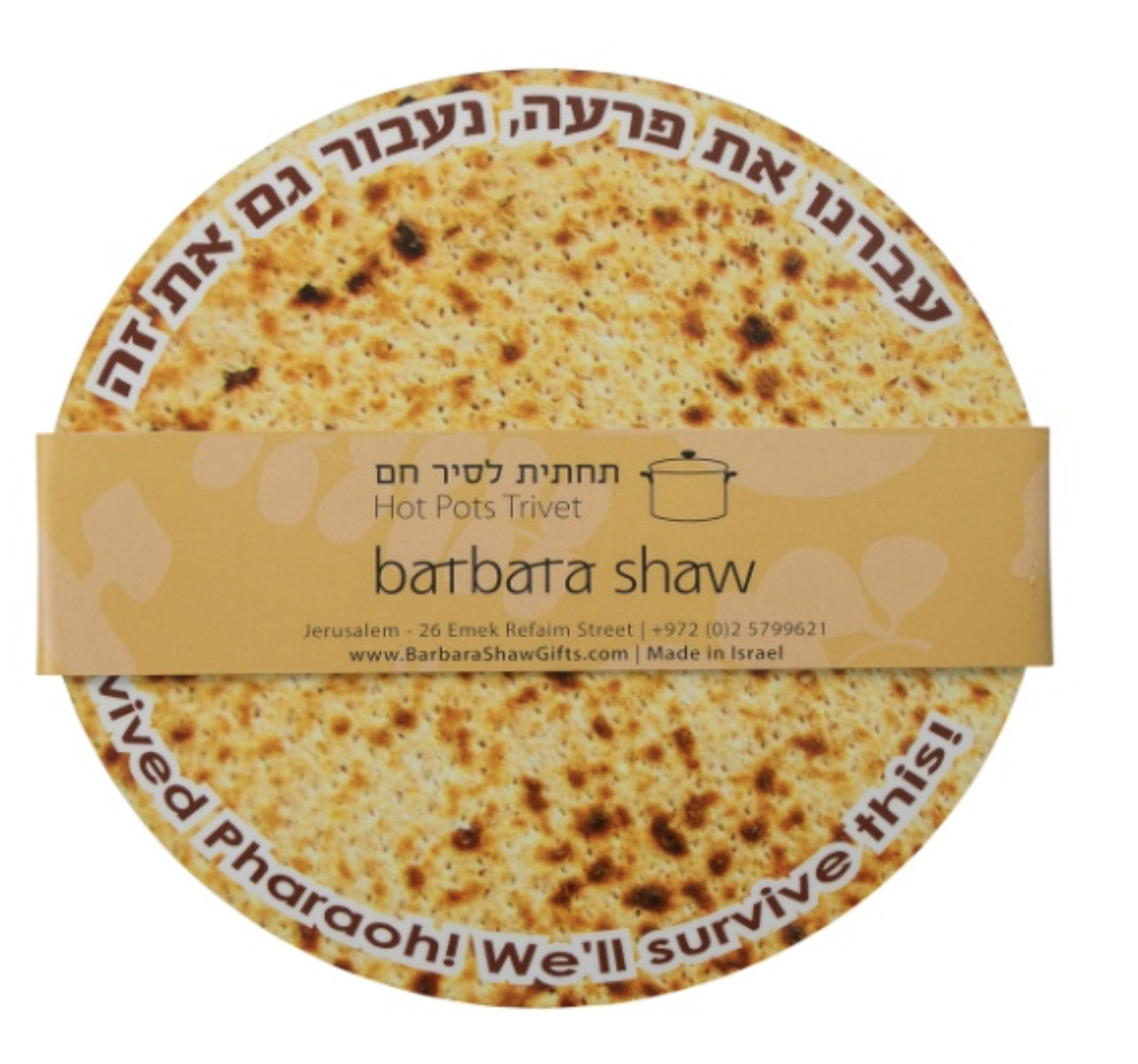 6.Wooden Trivet with Matzah Design
"We got over Pharaoh, We'll get over this! " – this seems a particularly apt line at the moment. Taken from a song by well loved Israeli musician Meir Ariel in 1990, this trivet offers hope and optimism! A practical fun gift for Passover to dress up your table! Materials: Wood composite with easy-to-clean waterproof coating. Can withstand heat of up to 150C (300F). $20.00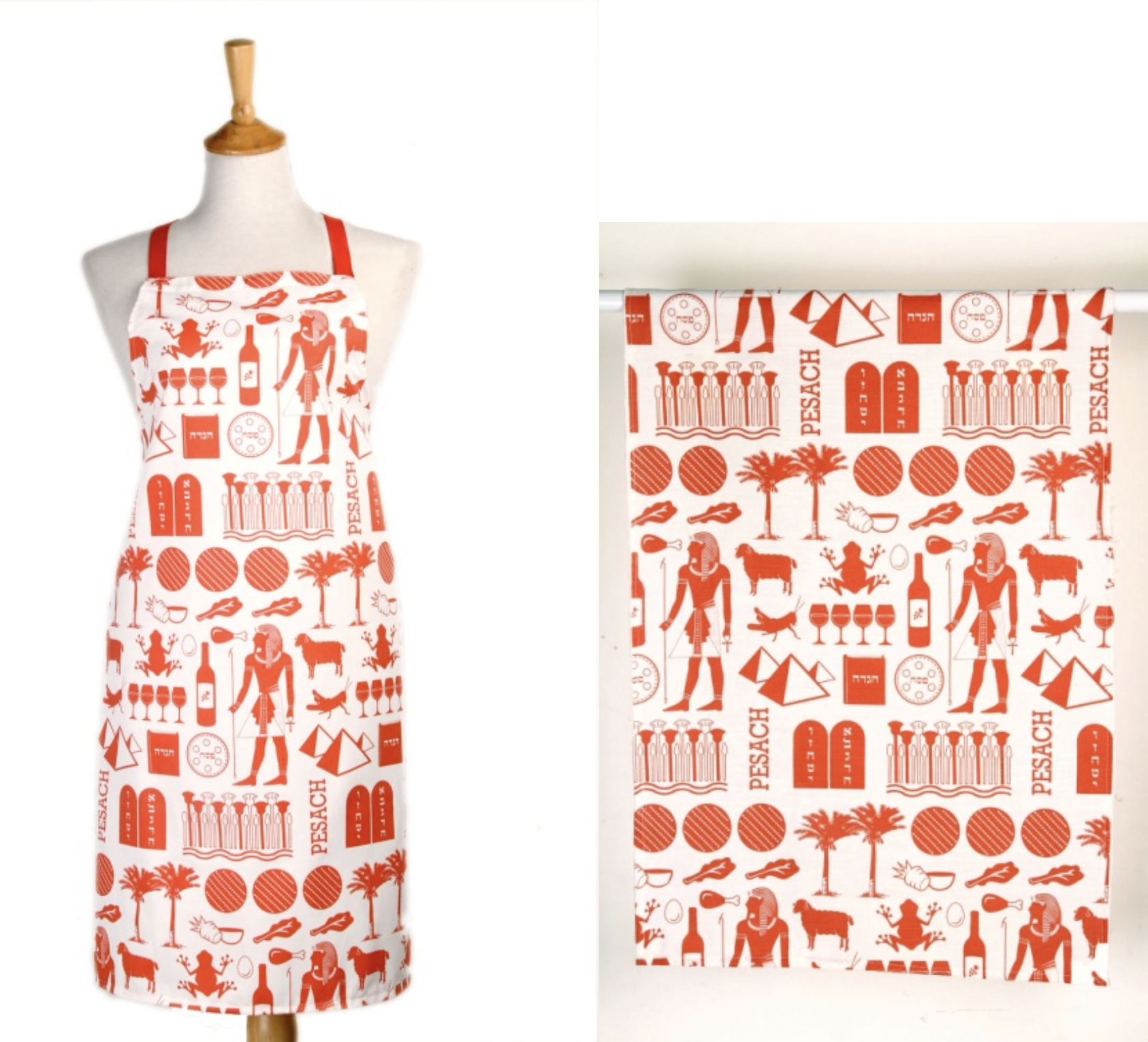 7.Pharaoh Design products.
The whole story of Pesach is told on this iconic graphic design. We have Aprons, $29.00, dish towels, $19.00, Matza basket $18.00 as well at hand towels and trivets in this design. A great talking point at the table.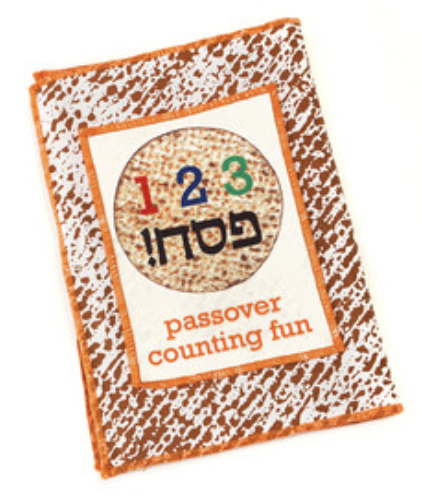 .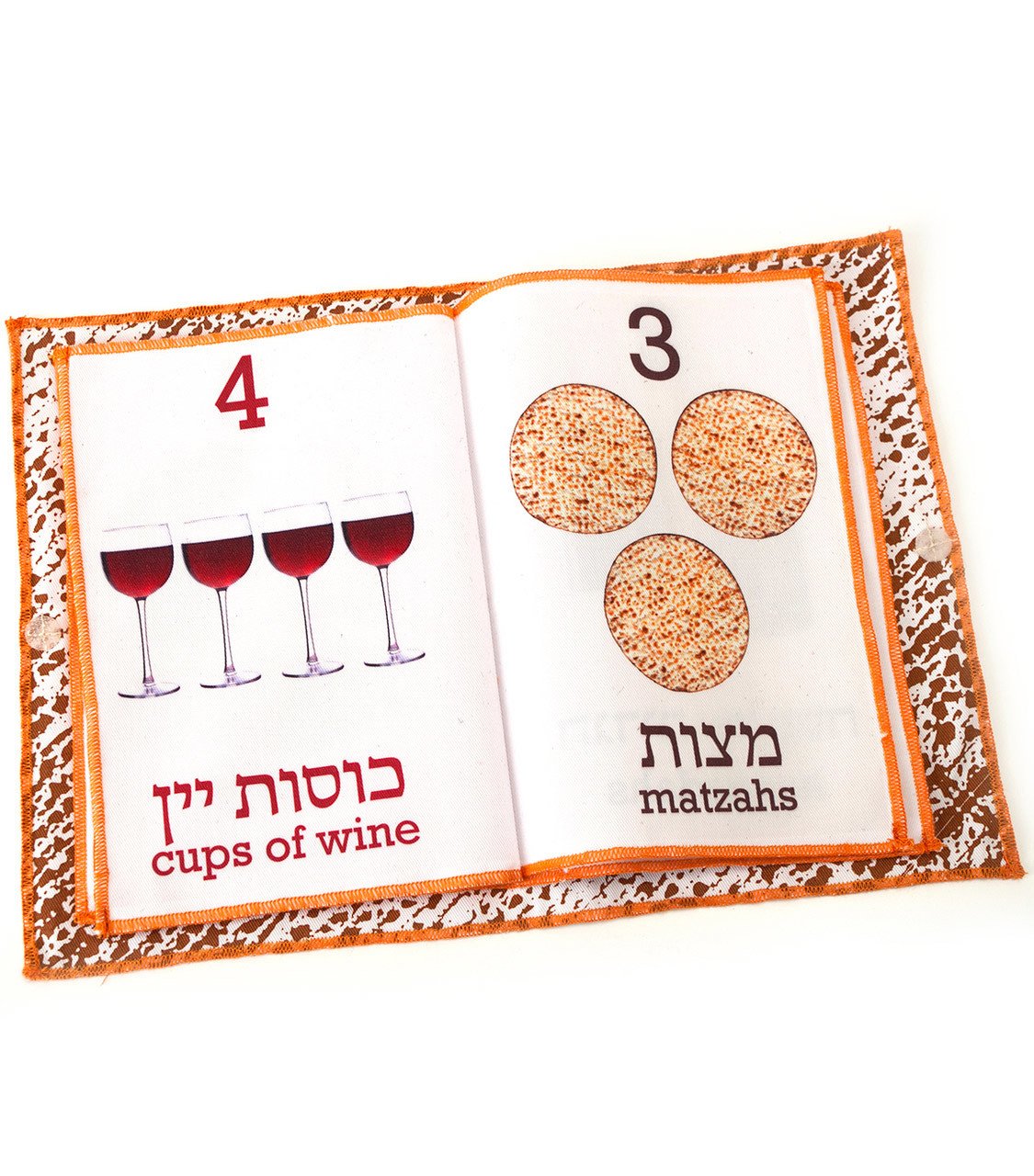 8.Passover Counting Book $29.00
Great for keeping little ones occupied at the seder table! Each page of our hand-sewn soft book is decorated with different passover-themed images for young children to count. One pharaoh, two haggadas, three cups of wine... 24 x 17 cm. Hand printed and sewn from cotton blend fabric. Small velcro closure keeps the book shut when not in use. A wonderful keepsake.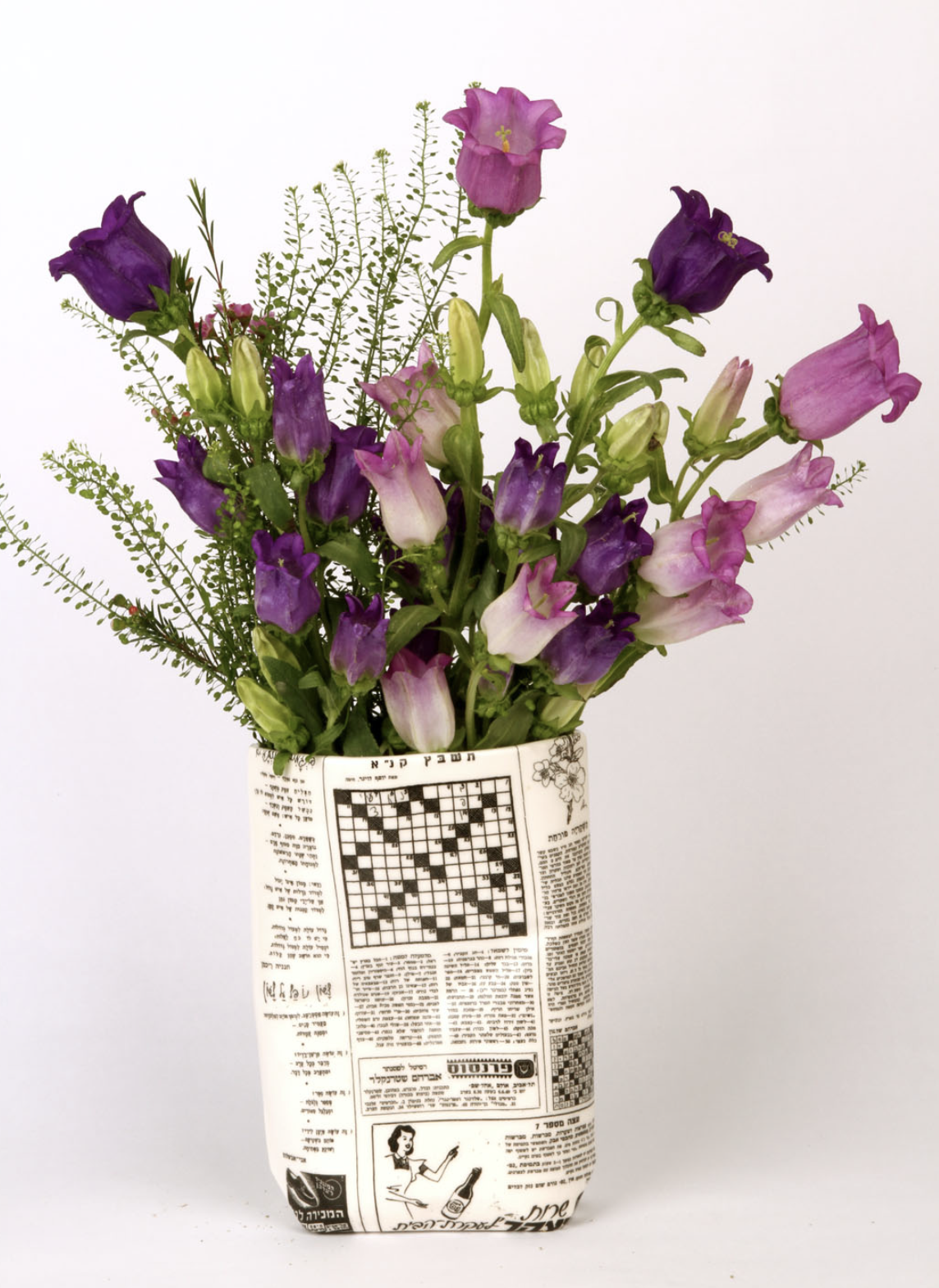 9.Vase - Retro Hebrew Newspaper $39.00
Looks great with or without flowers Our original handmade and printed vase has the feel of a paper bag printed in newsprint (a newspaper taken from 1949, complete with poem about almond blossoms and a crossword). In times past, flowers were wrapped in newsprint. The contrast of a bunch of spring flowers against the newsprint is sure to be a talking point. It will make a strikingly modern statement in any home.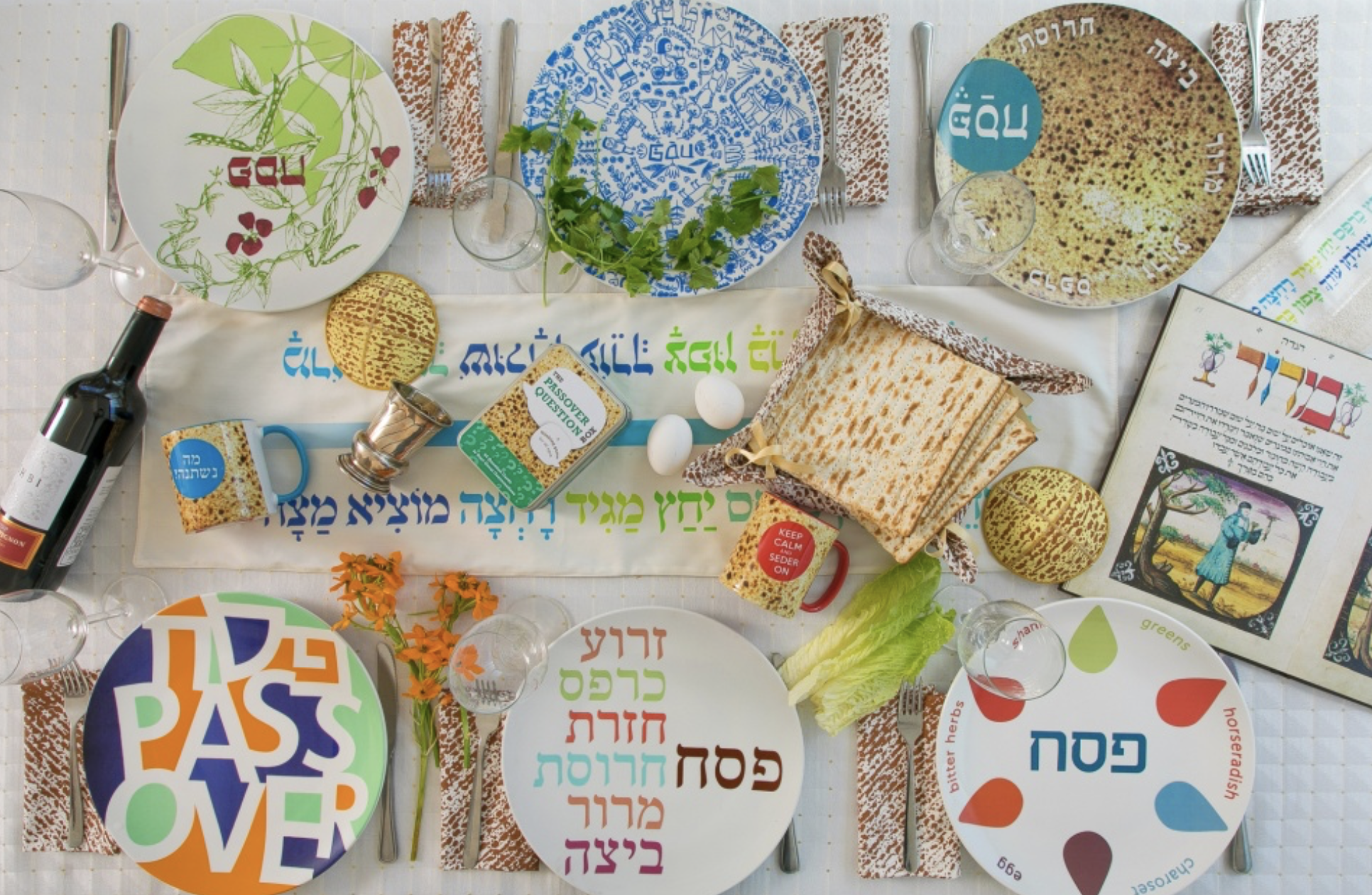 10. Seder Plates. $89.00 Modern and original designs, produced in Israel. Sure to make a statement on your Seder table
.
Barbara Shaw
972547421815
Recent Posts
I love giving gifts. I love making gifts. But most of all, I love giving the gifts I make.I have of …

5 Ways to Support Small BusinessesWondering how you can help as a consumer? Here are some ideas.Man …

There are many symbols and icons associated with Hannukah. For example, donuts, latkes, Hannukah ge …